What do you expect from the catering service
What is catering 10 useful information on the topic
The service of the professional provision of food and drinks at any location - this is the official definition of catering - is becoming increasingly popular. At the Kaiserhof, this business area achieved by far the highest growth rate last year. But many do not even know what catering means and when and what it could be considered for them. That is why we want to share our knowledge and experience with you and have compiled the ten most relevant pieces of information about catering for you.
The topics at a glance
1. Forms of catering
2. What is the difference between a party service and a catering service?
3. For which occasions do you book catering?
4. What equipment can you rent from a caterer?
5. Which dishes can you order from a caterer?
6. Service models for catering
7. How much does catering cost?
8. Sales tax regulation for catering
9. What information does the caterer need to prepare an offer?
10. How to find the right catering partner for your event
Forms of catering
The word catering comes from the English word "to cater". It can be translated, among other things, with the German words to entertain; feed; Deliver groceries, meals and drinks. A distinction is made between different types of catering. The most well-known are:
| | |
| --- | --- |
| Care catering | Catering for patients, e.g. in hospitals or retirement homes |
| Company / business catering | Catering for companies and their employees |
| Education catering | Catering for children and pupils in kindergarten and school |
| Traffic catering | Catering on the plane or (long-distance) train |
| Event catering | Catering for business and private events |
| Party service | Catering for private events |
There are of course other differentiations. For example that Exhibition catering and Stadium catering. This is also a special type of catering Non-food catering. A non-food catering is characterized by the fact that only equipment (chairs, dishes ...) is rented for the catering event.
The types of catering are not only differentiated from one another on the basis of the target group, but also by the frequency with which this service is used. The first four forms mentioned are mostly based on long-term contracts and are carried out daily or on every working day. Therefore they go under the group name "Contract Catering". You have probably heard the term "community catering" for company and education catering. The last two forms are mostly one-off services for a specific service day.
What is the difference between a party service and a catering service?
The difference between party service and the general term catering is quite difficult to determine. We use the different terms to highlight the scope of the service. Example: A party service is more likely to be hired for a casual birthday party with party soup and rolls. A service (staff) is (mostly) not booked. At a wedding, the term (event) catering is used, as more opulent meals and services are booked there.
For which occasions do you book catering?
Basically, you can book catering for any occasion. Here are a few examples.
Private events
Business occasions

Birthday party
Wedding / wedding anniversary
Family celebration
baptism
Communion / confirmation

Employee party
Anniversary celebration
Farewells
Exhibition catering
Christmas party
There are hardly any restrictions on the location either. There are caterers who specialize in small caterings at their customers' homes (e.g. in the form of a rental chef). Catering can also take place in your own garden, in a castle, in an event hall or in the company premises. Some locations work exclusively with a caterer, so it is important to ask the landlord whether there is such a restriction.

What equipment can you rent from a caterer?
Some function rooms are like a blank canvas. Accordingly, everything has to be delivered for catering. Some catering companies have a large number of all kinds of equipment in stock. Everything that we do not have in stock at Kaiserhof, we procure for our customers through a third party, so that our customers only have one central contact. Possible equipment that can be rented for catering are:
Seating furniture and (standing) tables
Table linen (blankets, covers, napkins)
Glasses, dishes and cutlery
Warming devices and serving dishes
Decorative items (candles, flowers)
Mobile technology (refrigerators, kitchen appliances, tap systems, cables and amplifiers ...)
Tents

Which dishes can you order from a caterer?
The scope of the food delivery can be very different for catering. There are generally three classic options:
1. Buffet
The buffet has become increasingly popular in recent years. In times of vegetarians, vegans and food intolerances, a wide variety of people can be satisfied with a buffet. The disadvantage, however, is that, in contrast to a menu, the meal is rather restless and less structured in terms of time. There are two types of buffet:
Flying buffet: The dishes are served on trays by the service staff. This form is chosen for a standing reception or in small locations because it is uncomplicated and space-saving. Anything can be served that doesn't need cutlery or plates to eat.
Stationary buffet: The buffet is set up at a specified location within the location. The dishes are refilled by the service staff (e.g. the dessert is added at a later point in time, but the starter is cleared away).
Regardless of whether it is a flying buffet or stationary, you as the host have the choice of which dishes should be served. For example, you can opt for a themed buffet. This can be something country-specific or a purely vegetarian or vegan buffet, etc.
2. Finger foods
Loose, uncomplicated and space-saving. As already mentioned with the flying buffet, this variant is ideal for small celebrations such as standing receptions. Even if only dishes are served here that can be consumed with the fingers, the possibilities are (almost) limitless: home-style appetizers, gourmet wrap, hearty or sweet ... A finger food buffet is usually not used to fill yourself up eat, but as an accompaniment to drinks. It is therefore suitable for short events, such as a get-together after a lecture.
3. Menu
A menu is chosen when the occasion is a little more official and sedate. The advantage of a menu is that everyone eats at the same time and thus, for example, speeches or show acts can be easily planned. As a rule, a uniform menu is served, but - if known in advance - allergy sufferers, children or vegetarians / vegans can of course be catered for.
Any good caterer will advise you on the choice of food and drinks. When we make arrangements, the chef and service manager are often present to help with the choice of dishes and the quantity or to make recommendations. Precise arrangements are necessary, especially when it comes to catering, as it is not possible to reorder or reorder food spontaneously. There is no such thing as a well-stocked cold store in a foreign location. Our event team will also clarify with you the decoration, the required equipment, the presentation of the dishes as well as the assembly and dismantling times and the process.
Front cooking
So-called front cooking is also popular in event catering. Normally, pre-produced meals are delivered to the venue. But there is also the option of having some of the dishes freshly prepared on site by a cook, e.g. on a grill.

Service models for catering
In the end, it is already decided when you choose the dishes which service model is the right choice for you. We would like to briefly introduce the models to you.
Catering without service
This model is used on the one hand in non-food catering, and on the other hand in most party services. Here only the equipment and / or the food and drinks are delivered and set up. After the event, the staff will collect the equipment and transport boxes that have been provided.
Limited buffet and table service
The service staff take care of setting up and equipping the buffet as well as serving drinks at a central location. The guests serve themselves. Used dishes are cleared away by the staff. At the flying buffet, the service staff runs through the location with the dining plates and offers them to the guests. After the event, the staff will dismantle everything.
Full table service & front cooking
The full table service is selected for menus. The menu and the individually ordered drinks are served directly at the table. This gives the event more exclusivity and is comparable to good restaurant service. This model can be expanded, for example, to include front cooking or the carving of meat dishes at the table.
How many service staff do I have to plan?
It is best to rely on the recommendation of your caterer. Not only the "visible" service staff who operate and clear, but also those in the background who set up, refill and dismantle are to be planned. Caterers have experience and can therefore create the ideal personnel plan that suits your event. It is also important that you can be the host and enjoy the celebration with your guests. This is only possible if you have a professional, reliable caterer at your side who and his team will implement all your wishes.
How much does catering cost?
There is no general answer to this question. The following factors, among others, influence the price:
Required equipment (e.g. furniture, dishes, mobile kitchen technology ...)
Type and scope of the food and drinks ordered
decoration
Manpower requirements
Distance between the caterer and the venue
Our offers are calculated individually and are always structured so that each position is listed individually. In this way, the customer can see exactly where which costs are incurred and, if necessary, reconsider and re-coordinate a position.
Sales tax regulation for catering
Information about the VAT regulations for catering is especially important for companies. The following rule currently applies:
7% sales tax for catering without a predominant service component
Example: Pure delivery of food and drinks in transport boxes (no assembly, no serving ...)
19% sales tax for catering with a predominant service component
Example: delivery and arrangement of food and drinks as well as provision of equipment and personnel

What information does the caterer need to prepare an offer?
So that the selected caterer can make you an offer that is as tailored as possible, it makes sense to think about the desired service in advance. The more information you provide, the less likely you will be surprised at unexpected costs. In the best case scenario, include the following information in your request:
Basic data
For what occasion do you want catering?
Date and schedule of the event
How many people are you expecting? Differentiate between children and adults.
What budget do you have for all of the services you want below?
Do you already know that special features have to be observed (allergy sufferers ...)?
The location
Where should the caterer deliver?
Is there a kitchen, refrigerator, dishwasher or an adjoining room as a workplace for the caterer?
How can the delivery take place? Is there a parking space for the van and staff?
Are there any obstacles such as stairs, ramps, etc.?
Do you have seating, tables, etc., do you provide this equipment or would you like this service from the caterer?
Do you already have information on water, sewage and electrical connections?
Is there enough lighting?
food and drinks
What kind of food do you want? Buffet, menu or finger food? Home-style, exclusive, seasonal, following a theme?
How many courses should be served?
Would you like service personnel and, if so, which services should they take over?
Have you already thought about drinks? How much choice would you like to offer your guests?
decoration
Would you like decoration (name tags, napkins, tablecloths, candles, flowers, menu cards ...)?
How to find the right catering partner for your event
At first it sounds like a lot of work, but in the end the information is quickly put together and helps you and the caterer to implement the event exactly according to your wishes. Remaining questions will be clarified together in the course of the agreement between the preparation of the offer and the conclusion of the contract.
Ask your friends and colleagues who has already booked catering or see who the caterer is when you visit the next catering event. Then you have a good idea of ​​whom to ask.
If you inquire about several caterers, the extensive information transfer also has the advantage that the selection of the requested caterers is usually automatically reduced because some may not offer all services or cannot keep the price range. In this way you can find the right partner for your event quickly and without great effort.
The Kaiserhof offers event catering from 35 people for private and business events in and around Münster. The competent event team provides comprehensive and individual advice. Telephone 0251 4178 622, [email protected]Benefit from our many years of experience and competence!
All the best and best regards from the Hotel Kaiserhof Münster!
Julia Wieduwilt


Photo source: Family Fenneberg, Hotel Kaiserhof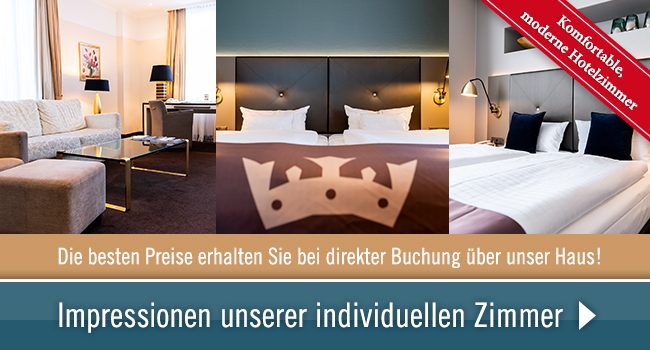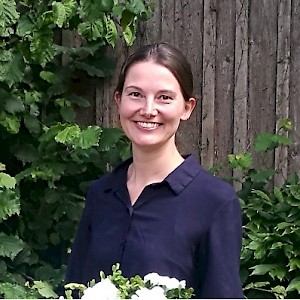 The tourism industry has been my professional home since 2002. I worked as a travel agent for the first five years, and in 2007 I switched to the hotel industry, which I left at the end of 2019. My passion is to discover new countries, but also to discover my own homeland, to track down current trends and topics from the industry and to inspire others. With my blog articles I would like to inspire you, show you how diverse the hotel industry and the Münsterland region are and encourage you to think outside the box every now and then.
We look forward to praise and criticism or suggestions for new topics that you would like to read about. Write us an email at [email protected]!